The Valley Chronicle - Mt. San Jacinto College (MSJC) Art Gallery Presents Fac
Mt. San Jacinto College (MSJC) Art Gallery Presents Faculty Exhibition 2021
---
The Mt. San Jacinto College (MSJC) Art Gallery has launched its online Faculty Exhibition 2021, showcasing and celebrating the immense talent and artistic skill that makes the MSJC Art Department such a special and thriving place.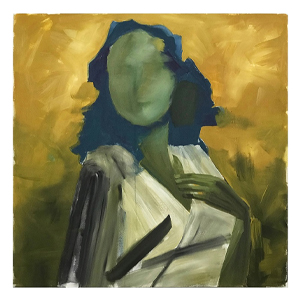 The gallery is now available to view at www.msjc.edu/artgallery.
The exhibiting artists/faculty are Mark Batongmalaque, Kaleeka Bond, Joe Cramer, Kathy Dillon, Eileen Doktorski, Chet Glaze, Mick Gronek, John Knuth, Tania Jazz Mont, Joshua Reed, Conchi Sanford, John Scahill and John Seed. These artists work in various mediums ranging from ceramics to watercolor and oil paint to sculpture. Collectively, this group of artists has shown all over the world.
"Faculty Exhibition 2021 was curated to inspire students to connect with artwork by a faculty member and encourage them to enroll in classes," said John Knuth, MSJC Associate Art Professor and Art Gallery curator. "We hope the larger San Jacinto community will do the same.
"MSJC is a school with incredible assets and this show is a perfect example of the talent that the college brings to the area," he said. "We invite you to visit the online exhibition and get inspired to take an art class or get an art degree!"
In addition, the Art Gallery's spring 2021 semester Art Talk series continues, focused on the very talented faculty members. Five upcoming Art Talk events remain:
March 11: Mark Batongmalaque
March 25: Kaleeka Bond
April 8: Concepcion Sanford
April 22: Monica Eastridge
May 6: Michael Killgore
All Art Talks are scheduled from 1 to 2 p.m. For more information, please www.msjc.edu/artgallery or contact jknuth@msjc.edu.
Mt. San Jacinto College serves about 27,000 students annually in a district covering 1,700 square miles from the San Gorgonio Pass to Temecula, with campuses in San Jacinto, Menifee, Banning and Temecula.
MSJC celebrated its largest graduating class in May 2020, awarding a record-breaking 3,415 degrees and certificates to 1,892 graduates. Short-term, late-start classes begin March 22.
Have a wonderful day and please follow MSJC on social media – Facebook, Instagram and Twitter. 
---